Worksgg
Mobile Game Suggestion App
A new app for game lovers who would like to get customised suggestions with consolidated reviews on games that they can play alone or with friends.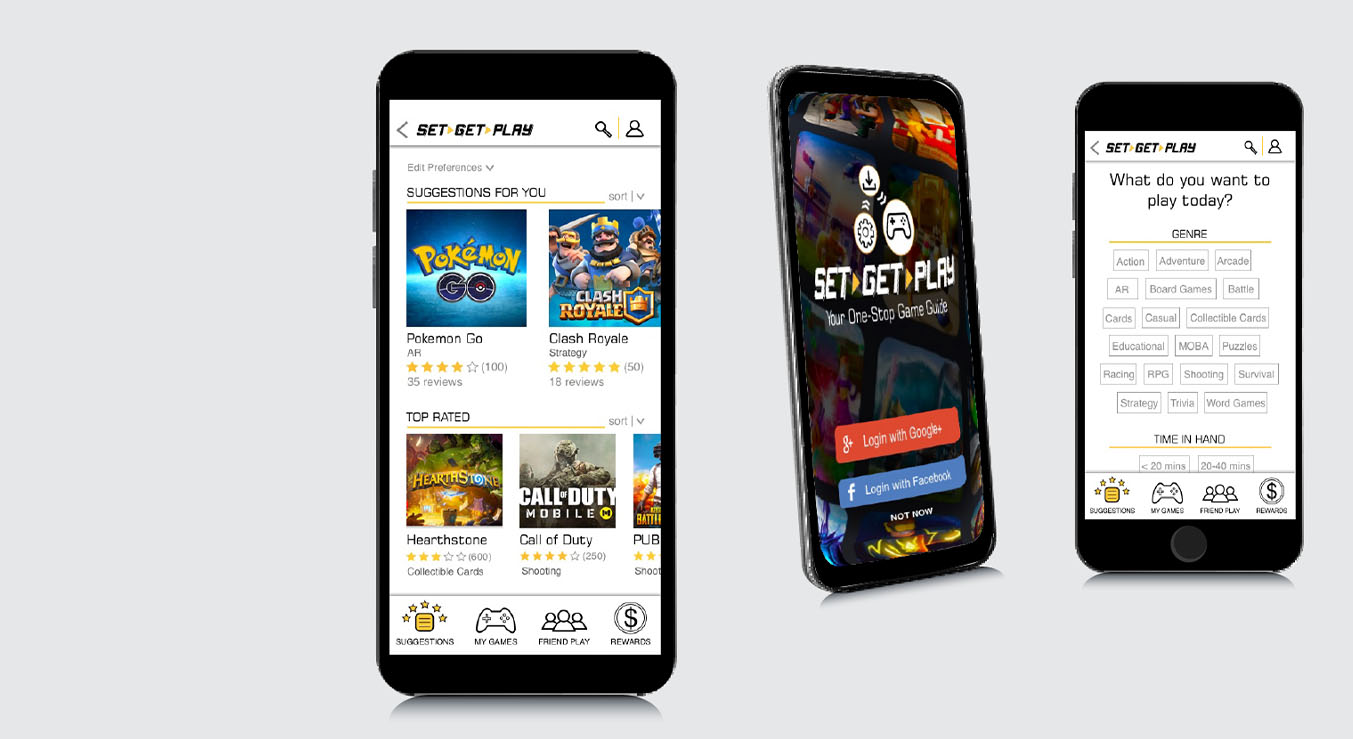 Project Type: Individual, as a part of UXDI course
Role: Research, Wireframe, Visual Design, Prototype, Usability Test
Duration: 2 weeks (March 2020)
Tools: Sketch, InVision & Miro
As a part of the UXDI course, our first project was to solve a problem & design a solution for a fellow classmate. My classmate is a passionate console gamer & wanted me to work on an app where he can get suggestions on mobile games that he can play.
click on the section headers to jump to the section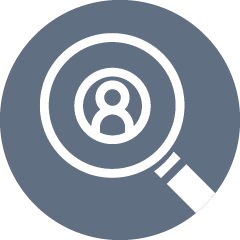 To determine the user's motivation to play mobile games. Understand their preferences and frustrations while using the
currently available game suggestion providers.
A remote interview conducted with 9 participants helped me in creating an affinity map &
defining the 'i' statements which further helped in creating the user personas.
7/9 users play mobile games only while they are travelling having approximately 20-30 mins in hand to play a game

7/9 of the mobile users play because their friends are also playing and it's fun to play together and they download the games based on suggestions by their friends 

The category of games they play on mobile are different than what they play on other devices

4/9 users prefer to see the gameplay on YouTube before downloading

6/9 are using are referring to multiple channels before deciding on what to download

3/9 users are ready to install paid games or do in-app purchase provided they are sure that the game is good

6/9 users don't want the mobile games to disrupt their routine and hence choose to play games in short sessions or only for limited time

5/9 users want to play something that is mentally relaxing & doesn't require mental excretion

3/9 users would like to try a demo of the game before downloading
After interviewing the users & analysing the results, I realised that there are two types of personas – One who is a hard core player, prefers playing on mobile only when travelling or when playing with friends. Else, prefers playing on console or desktop for a better experience. The second being someone who plays occasionally but uses only mobile as a device.
Both the personas are using multiple platforms to get suggestions & are seeking for customised suggestions as per their preferences.


Problem #1: Users want suggestions on games to play on mobile as per their preferences so that they can spend more time in playing rather than searching for games.
Solution #1: Set Preferences
Users can set their preferences as per the genre, time, no. of players, ratings & price before they get suggestions.
Problem #2: Users need all information from one source so that they can save time in reading reviews & watching gameplays from different sources.
Solution #2: Additional Details
Users can read reviews & watch YouTube gameplay from a single game detail screen. Users can take a 2 min trial of the game before downloading it.
Problem #3: Users want to play & compete with their friends / family so that they can connect with them & have fun while playing.
Solution #3: Friend Play
Users can schedule a game with their friends & get invitations from them. They can also see what games their friends are playing.
The flow for the most common action that the user will perform - set the preferences, get suggestions & download the game.
Conceptualising the Features
Creating a low-fi prototype in order to test the preference setting & getting suggestion flow & try the game feature.
A usability test with 5 users was conducted using the a low fidelity prototype replicating the sketches. Users were asked to feed in their preferences, view suggestions & download the game.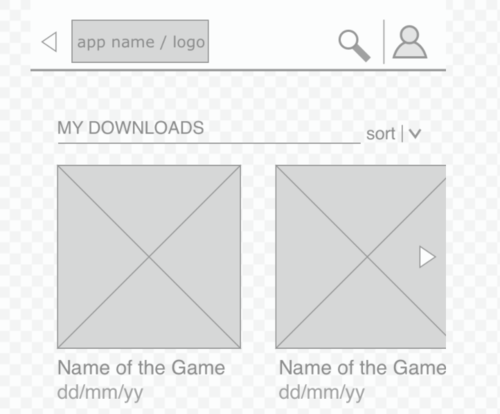 the 'my downloads' section in the game detail screen can be at a lower visual hierarchy
the 'Try the Game' button should appear only once, else it appears to be an advertisement more than a feature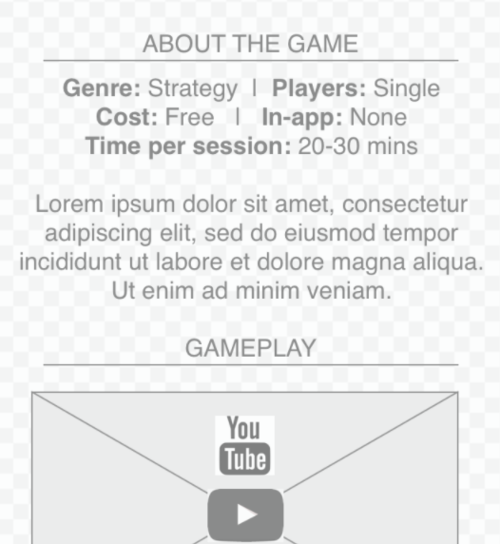 the positioning of elements on the game detail screen can be rearranged for the users to see the gameplay upfront
The high-fi prototype is designed using the design system developed for the app and is iterated using the feedback received on the 1st usability test.
Usability Test for the the high-fi prototype to test the section 'Friend Play'

Design & develop the 'Rewards' section